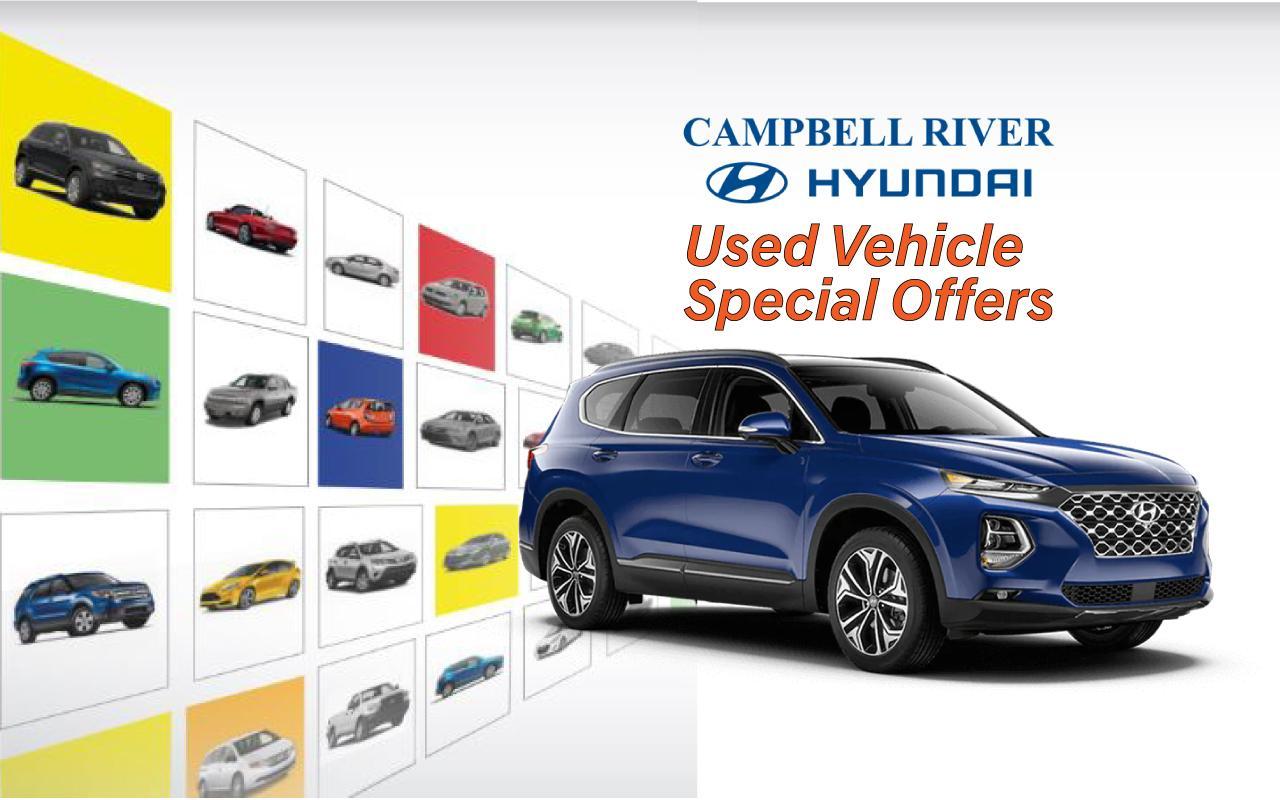 Looking for Hyundai Deals?
Each week we're featuring some amazing offers on select Pre-Owned inventory. These unique vehicles are available exclusively at Campbell River Hyundai and we've taken great care to ensure you can find just the right vehicle for your needs, at just the right price.
Scroll down the page to see our latest offers now!